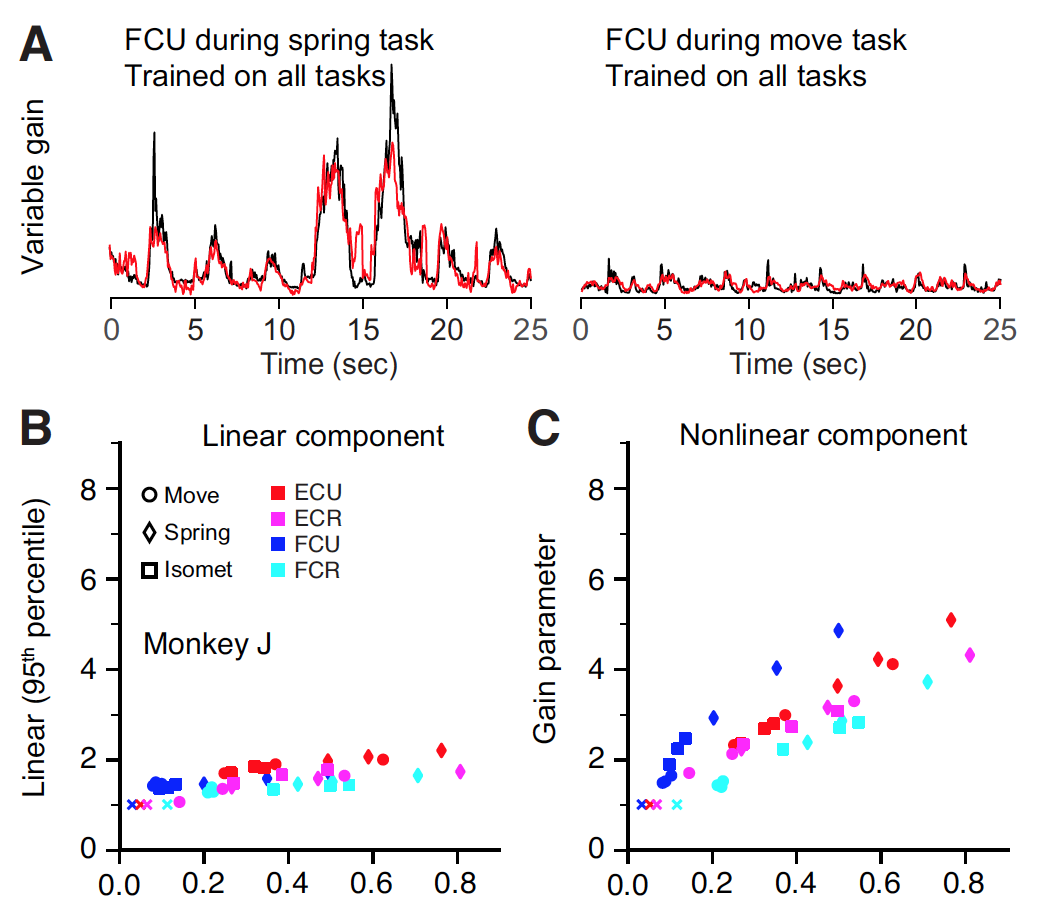 How does the motor cortex, with neurons that have a limited activity range, function effectively under the widely varying conditions required during everyday life? In this podcast, Editor-in-Chief Bill Yates talks with Dr. Stephanie Naufel Thacker, Dr. Josh Glaser, and Dr. Lee Miller about their recent study out of Northwestern University, which explored this question using EMG over a range of conditions. This article was also chosen for the January 2019 issue APSselect. Listen to learn about nonlinearity in the motor system, brain-computer interface decoders, EMG methodology, and more!
A muscle-activity-dependent gain between motor cortex and EMG
Stephanie Naufel, Joshua I. Glaser, Konrad P. Kording, Eric J. Perreault, and Lee E. Miller
Journal of Neurophysiology, Published online December 26, 2018.
DOI: 10.1152/jn.00329.2018.