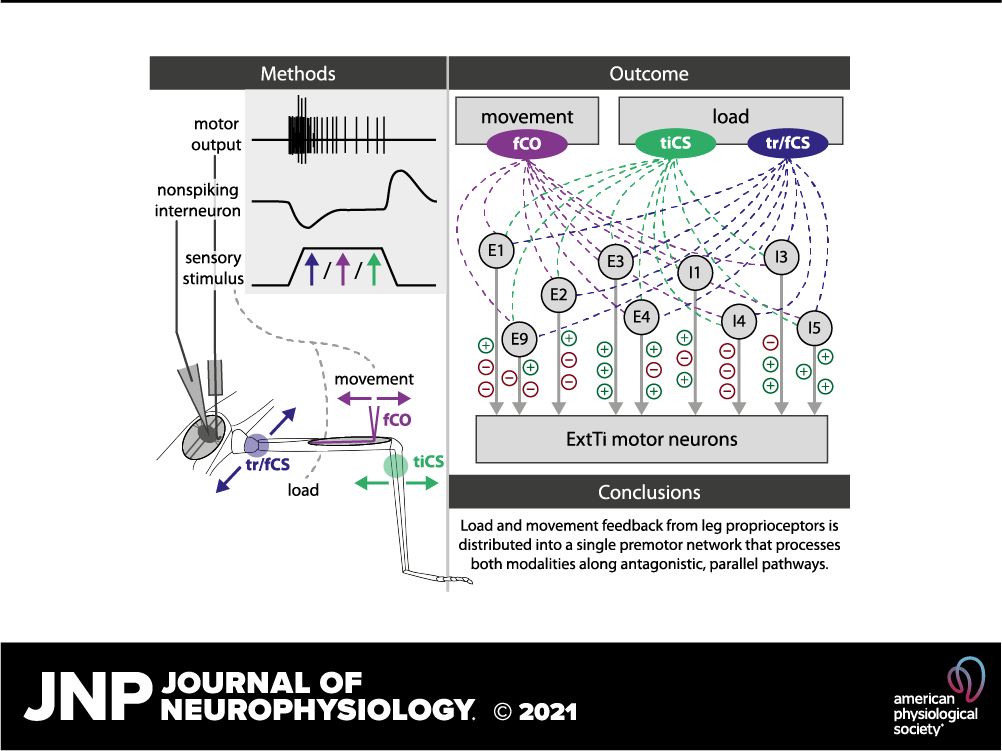 What types of proprioceptors are involved in insect locomotion? Insects have an exoskeleton, mammals have an endoskeleton. What are the implications for proprioception and locomotion in general? What are the advantages of studying proprioception in animals with an exoskeleton?
In this podcast, senior author Prof. Ansgar Buschges and first author Ms. Corinna Gebehart address these questions with Editor-in-Chief Prof. Nino Ramirez. They discuss their recently published manuscript, titled "Distributed Processing of Load and Movement Feedback in the Premotor Network Controlling an Insect Leg Joint."
Proprioception is crucial for motor control in legged animals. The authors show the extent to which processing of movement (fCO) and load (CS) signals overlaps in the local premotor network of an insect leg. Multimodal signals converge onto the same set of interneurons, and our knowledge about distributed, antagonistic processing is extended to incorporate multiple modalities within one perceptual neuronal framework.
https://journals.physiology.org/doi/abs/10.1152/jn.00090.2021 
#Neuroscience #JNPPodcastSeries