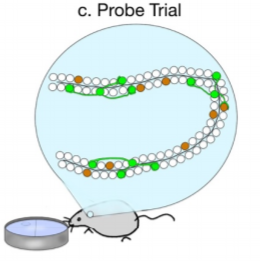 In this new podcast based on a recent NeuroForum article, Editor-in-Chief Bill Yates talks with Dr. Shikha Jain Goodwin (University of Minnesota, soon to be University of Pittsburgh) about a minireview of recent studies which explore what happens to memories formed before neurogenesis in the hippocampus. They also discuss the process of submitting a NeuroForum article, and the experience of transitioning from PhD studies to post-doctoral research. Listen to learn about memory maintenance, conflicting results, career advancement in science, and more!
Neurogenesis: Remembering all or forgetting some
Shikha Jain Goodwin
Journal of Neurophysiology, Article in Press.
DOI: 10.1152/jn.00428.2017.